SportAccord and GAISF President Raffaele Chiulli today attended the Fédération Internationale de l'Automobile (FIA) Conference 2021 which is being held from 5 to 8 July in Monaco.
The FIA Conference 2021 welcomed senior executives from the FIA family, global leaders and sports industry experts to reflect on recent achievements in the motorsport community and prepare for the future.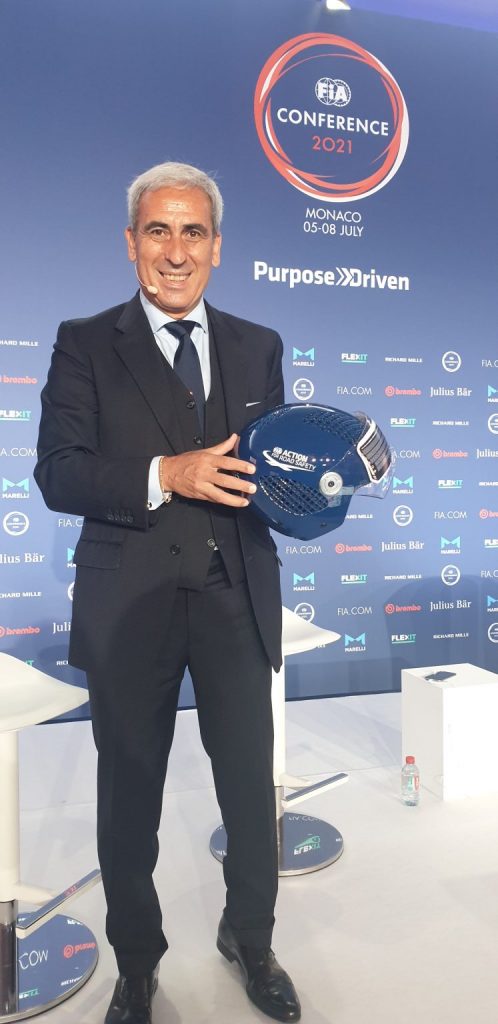 Speaking during the opening session of the conference, 'Purpose in Practice: Accelerating Positive Contributions to Society', President Chiulli said:
"Sport has the power to bring us closer as a global community. And the last year and a half demonstrated that we are always stronger together. We will witness this first hand in just over two weeks' time during the Olympic Games in Tokyo. It is this global solidarity that will help us overcome the pandemic and build a healthier world for all.
"As we slowly move towards an increase in local, national and international sports events, it is only natural that communities will reunite and support each other as we enter this new norm. Whether that is seeing friends or colleagues on a five-a-side pitch, cycling with family members in the local park, or swimming in the local pool with other members of the community – these activities, and so many more, bring out the best in each and every one of us. Not only for our wellbeing as individuals, but for communities that thrive on teamwork."
Click here for more information regarding the FIA Conference 2021.