SportAccord World Sport & Business Summit 
SportAccord is the world's premier and most exclusive annual event at the service of sport.
Taking place over five days, SportAccord is the only event where all international sport federations meet; networking with cities/ regions, rights holders, service providers, press and media, organising committees and many key players from the sports industry. A perfect mix of conferencing, exhibition, cultural activities and networking.
Follow developments and updates via Twitter @sportaccord or keep up to date via LinkedIn and Facebook.
Click here to download our brochure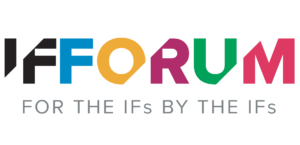 IF Forum
The only event where you can meet all International Federations in a intimate environment with exclusive commercial partners.
The International Federation (IF) Forum is a yearly event organised by SportAccord offering targeted thematic sessions designed to be of specific value to the International Sport Federations' in attendance.
Click here to download the brochure of the IF Forum 2022