Conference Streams
Click on the logo to view the stream schedule.

Event Hosting in the Ever-Expanding World of Sport
CityAccord's aim is to simply help cities obtain and host world class sporting events.
Tuesday 17 May
13:30 - 13:35
Opening Remarks
13:35 - 13:45
Host Welcome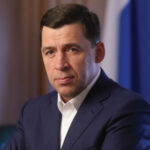 Evgeny Kuivashev
Governor
Sverdlovsk Region, Russian Federation
13:45 - 13:55
Focus on Major Event Hosting and Sport Tourism – Ekaterinburg 2023
An in-depth look into how hosts major sport events can be a vital pillar in driving tourism growth within a country, region and city.
FISU Ekaterinburg 2023 representative
13:55 - 14:25
Toolbox Sessions: Case Studies/Presentations with a City, IF, and Commercial Focus plus a Q&A Session
Moderator:
Session 1: A Data Driven Approach to Targeting New Event Audiences
Session 2: Running a Major Venue in a Post-Covid World
Session 3: To be determined
14:25 - 15:00
Panel Session: International Sport Federations (IFs) – examining the relationship between cities and IFs (35 min)
Moderator
Panellists include: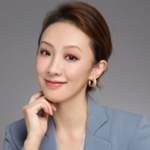 Shiny Fang
Secretary General
UIPM (World Pentathlon)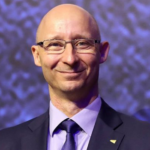 Thomas Lund
Secretary General,
BWF (Badminton World Federation)
International Sport Federation representative
15:00 - 15:10
Presentation: Sports Infrastructure: "Smart" Sports Facilities that Combine Functionality, Engagement and Aesthetics
15:10 - 15:45
Panel Session: Mixed-Gender Sports and Gender Equality within Events
Moderator
Panellists include:
International Sport Federation representative
International Sport Federation representative
15:45 - 15:55
Case Study: Influence of Sports Infrastructure on Social & Economic Development of the Country
15:55 - 16:30
Panel Session: Sport – A Norm of Life – Grassroots Sport Development
Moderator
Panellists include:
International Sport Federation representative
International Sport Federation representative
Ministerial representative
16:30 - 17:05
Panel Session: Lessons Learned from Tokyo2020 in Event Hosting and City
Moderator
Panellists include:
International Sport Federation representative
International Sport Federation representative