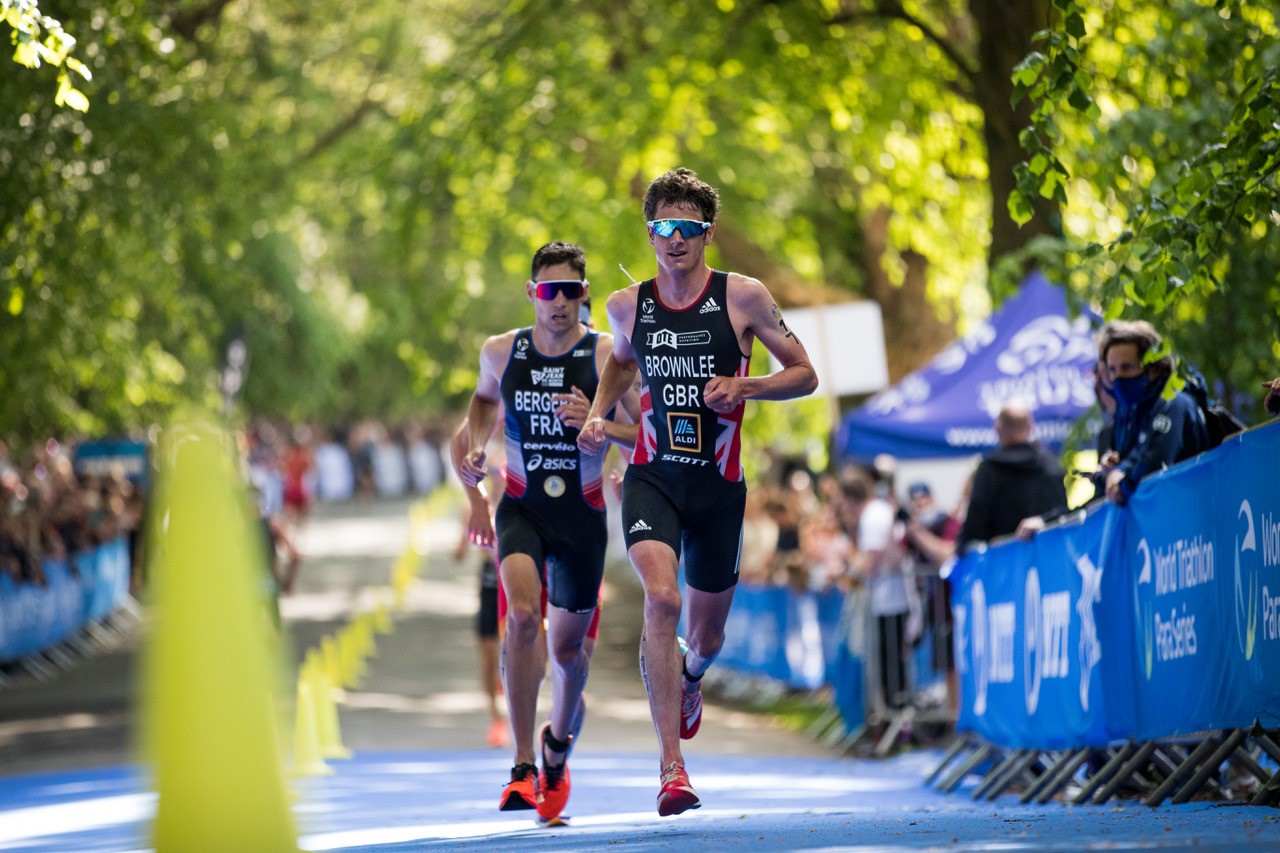 World Triathlon x OnePlan. Opening a new customised solution for all triathlon organisers globally.
World Triathlon wanted to streamline its event management process and have created a customised version of OnePlan – for all triathlon organisers. Gergely Markus, World Triathlon Sport Director, says "Using OnePlan reduces time and costs, making triathlon events far easier to manage."
World Triathlon event planning challenges
Triathlons are one of the most challenging types of events to organize. By definition they span three different racecourses–one being in the water– and cover many miles. They involve three different sports with very different needs for support, gear, spectators and more. Often they include several different classes of participants on the same day,  such as elite, youth and paratriathlon.
The difficulty of organizing such an event means there are thousands of details that need to be fine tuned. Anything the planners do that has to be redone to fit federation guidelines can require expensive additional site visits for instance–burning budget on travel costs that could go toward other needs. The usual tangle of spreadsheets and maps and email chains can also cause costly delays.
World Triathlon wanted a solution that would streamline the planning process — reducing the time and cost it takes its international members to organize the 28 events per year in their World Championship Series.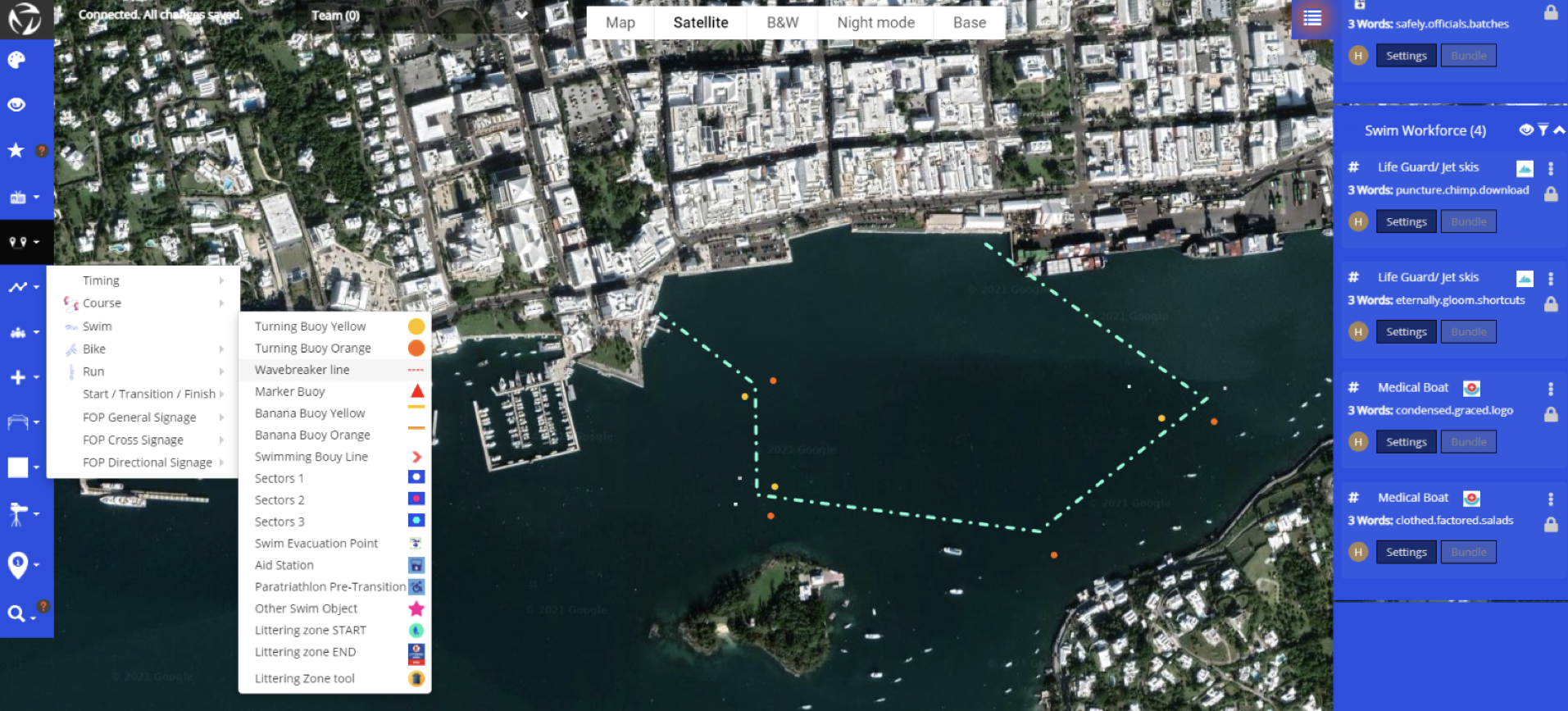 The 'OnePlan for Triathlons' Solution
OnePlan for Triathlons was developed in partnership with World Triathlon to solve exactly these problems. It's the game-changing,  first of its kind event planning platform optimized specifically for triathlon organizers.
"The benefits of using OnePlan will be felt immediately," said Gergely Markus, World Triathlon Sport Director. "Using OnePlan reduces time and costs, making triathlon events far easier to manage."
OnePlan's already powerful suite of collaborative, integrated tools that streamline planning was restructured specifically for the complexities of triathlons, and World Triathlon was able to put them to use immediately for events in Edmonton, Abu Dhabi and Bermuda. OnePlan combines the world's best 2D and 3D maps, satellite and aerial imagery, and CAD imports and lets the planners work together and real time. It enables them to instantly present to stakeholders as well.  Wrestling into easy control triathlon details like bike rack calculators, swim workforce, timing positions and stations, it results in a consistency of planning that ensures the triathlons will run smoothly. It vastly reduces costly site visits, making the federations activities more sustainable. It also cuts down the inherent disconnects in combining specialist and non-specialist tool, becoming a single source of truth for event planning.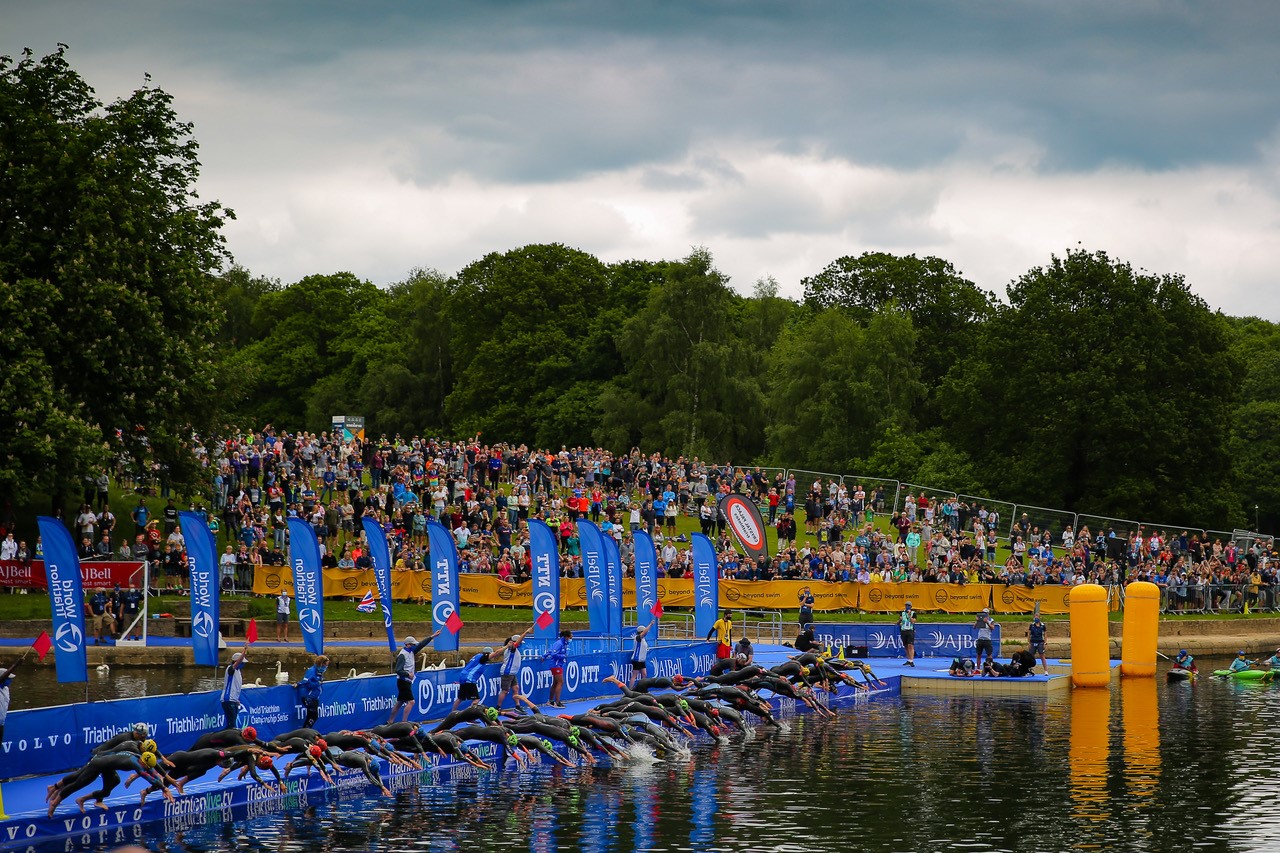 And best of all the partnership between World Triathlon and OnePlan became a gift for the entire sport. Any triathlon organizer can use it: Any national federation, any type of triathlon (such as Iron Man, para-triathlons, extreme triathlons), even amateur organizations can use it.
For many situations, another tool created by OnePlan can also vastly save on time, money and carbon footprint. It's called Venue Twin and it is a hyper realistic, interactive 3D model of your venue that can help visualize every aspect of an event. It doesn't just help you put things in the right places — it helps you see them too from sightlines for both fans and broadcasters, to the placement of any  temporary structures involved. Show sponsors exactly how their signage will look from all angles. Venue Twin even lets you test your plans in any scenario, any light and any weather. It lets you address government agency concerns in the most concise and convincing way — from COVID protocols, to security and other concerns–helping to reduce time lost to bureaucracy too.
Venue Twin is a great tool for tender processes, enabling an International Federation to inspect bidding venues remotely, and for host cities to submit their responses in a sophisticated, innovative way to stand out. For the FIFA World Cup 2026, Venue Twin has been used by the City of Edmonton for incredible stadium planning and fly-throughs.
"Creating OnePlan for Triathlons has set a new benchmark for International Federations' events" said Paul Foster, Founder and CEO of OnePlan. "Now we've created it, we know our tools can make planning the most complicated possible event much more efficient — eliminating wasted time and money. We also now see very clearly how federations in other sports can benefit from this solution.  And when we save planners from spinning their gears on these things, we free them up to be more creative about how to serve the athletes and fans. We free them up to make sport better."
Links 1 & 2: https://www.venuetwin.com/?utm_source=sportaccord&utm_medium=content&utm_campaign=triathlons
Link 3: https://www.oneplanevents.com/triathlons/?utm_source=sportaccord&utm_medium=content&utm_campaign=triathlons